Like many people we talked to this summer, we decided to cut down our miles travelled and to stay longer in places we really liked. Living in N. Central Arizona we are only about 400 miles from the San Juan NF .....just far enough to beat our summer heat!....so we decided to spend most of the time along the spectacular San Juan Skyway (quite a few NF campgrounds are on or close to this highway loop).
The following pix represent the laid-back way we spend the summers...we now tend to leave the "exciting" stuff to others!
This is from our campsite at Mavreeso CG on the West Fork of the Dolores River. Early in the summer, the heavy run-off and muddy water kept fishing pretty dismal.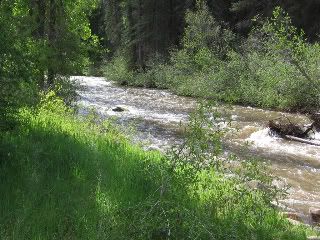 Although this CG, Haviland Lake, gets filled up frequently, it is spacious and, as you can see, very peaceful.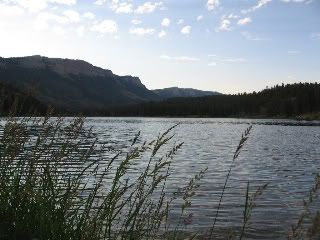 South Mineral,not far from Silverton, is one of the most spectacular settings we have camped in. This also fills up quickly, but there is dispersed camping close by that can be used as a stand-by area.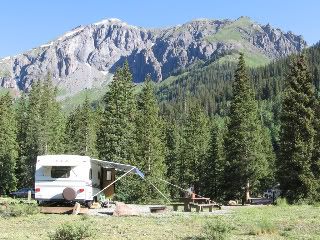 Even at around 11,000 feet, this little used jeep road was a pretty easy hike above Mineral Creek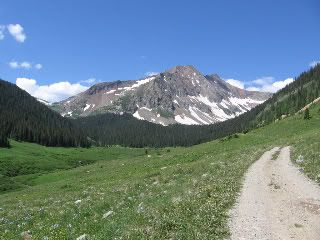 It's easy to see why the Columbine is the Colorado State Flower.....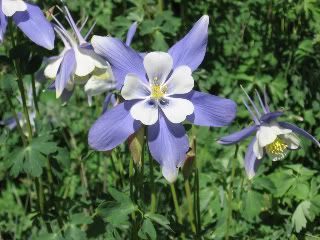 .....particularly when you see them by the mile!
But even the lowly dandelion has its moments of glory!!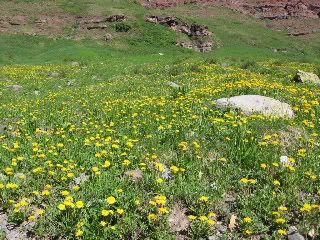 On one of our side trips, we found a nice quiet spot for a picnic lunch on the East side of Wolf Creek Pass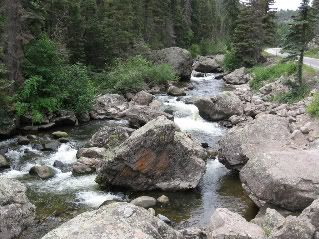 If you enjoy seeing some of these things through someone else's eyes, please consider sharing some of your travel pix with the rest of us. I know that figuring this system out can be a little tricky at first but it's not bad once you get the hang of it. If you need some guidance, I'd be glad to help.
Ed