This past summer my wife came across a local ad for a used travel trailer, 2000 16ft with heater, generator and a small shower. After a few months of work we completed our renovation around October and figured we'd head out and give it a try.
We ended up modernizing the interior with a few electronics and expanding the battery bank with a few golf cart batteries, as well as adding a 200watt solar panel array to help with boon-docking. We also installed a 12volt oven and an electric heater in case our propane heater had an issue. And what camping trip would be complete without a new TV
, well the kids thought it would be a good idea and it turned out pretty useful! We have a
24in 12volt Naxa TV
mounted on our passenger side wall.
Our trip date was for the 25'th - the 29th. Which was supposed to be a nice sunny weekend
, however it turned out to be rather dreary.
We went fishing on the afternoon of the 25'th and caught a few pan fish and a catfish for lunch. Our kids were pretty excited with the prospect of having a good'ol fish fry and we were pretty happy with our days catch. A smattering of pan fish about sandwich size and a 4lb catfish! This was one of the small streams we followed to a nice crystal clear pool, you could see all the way to the bottom!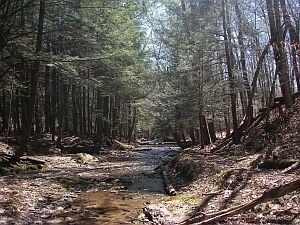 That evening turned out to be MUCH cooler than the forecast of 45 with temps dipping down in to the low 30's. Luckily our propane heater did its job and kept us toasty.
This was taken after a few hours worth of hiking around, guess we got there a bit late to see the fall colors I suppose we'll have to go back next year!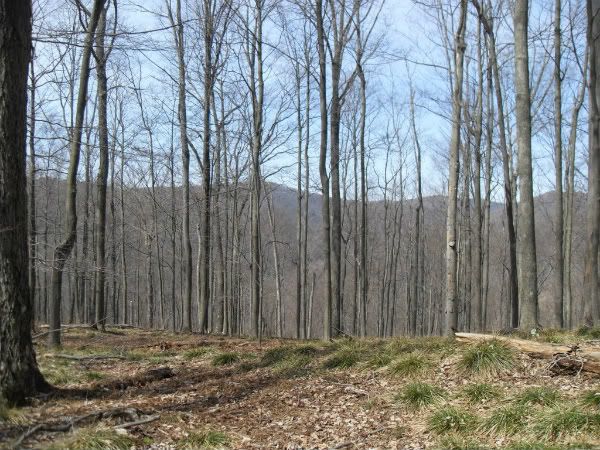 We found some GREAT hiking and possible rock climbing if you brought the right equipment! I love to hope around on rocks even though my body say's I shouldn't anymore
especially the moss covered rocks those suckers are slick!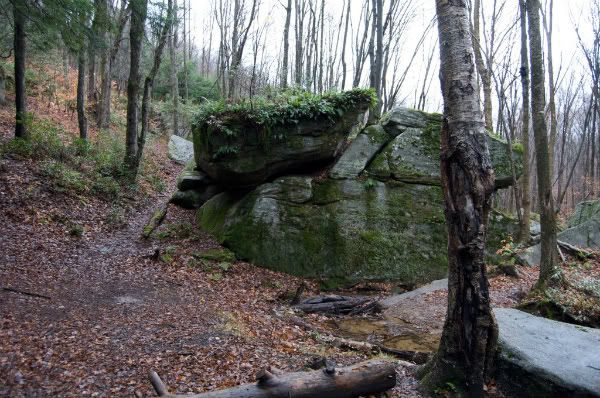 All and all our trip worked out very well, the kids had a great time and the wife and I enjoyed our flipped trailer, its just big enough to go somewhere but not big enough to be a burden.